---
AMERICA AT HEART
Streaming and Downloads:
https://essentialvoicesusa.hearnow.com/america-at-heart
Judith Conducts her Essential Voices USA and Tony Award winners Randy Graff and Brian Stokes Mitchell for an ACIS release in honor of the inauguration fo the 46th president of the United States. Music includes Reason to Be Thankful (Hochman & Harnick), Give Me Your Tired, Your Poor (Berlin, arr. Chase) and America/Wheels of A Dream (Flaherty & Ahrens).
---
Judith conducts the Macy's Singing Christmas Tree From Home: "We Believe" by Wesley Whatley, arr. Ryan Nowlin. Televised Nov. 26, 2020.
---
Judith receives the 2020 Emmy Nomination for "Outstanding Original Song"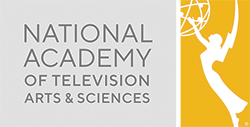 "A Holiday Carol – The Holidays Are Here"
93rd Annual Macy's Thanksgiving Day Parade
Thanksgiving from NYC: Singing Christmas Tree Parade Choir conducted by Judith Clurman "The Holidays Are Here (A Holiday Carol)," new work by Judith Clurman and Wesley Whatley; arrangement by Ryan Nowlin.
---
New Recordings
Streaming and Downloads:
https://essentialvoicesusa.hearnow.com/winter-harmonies
Streaming and Downloads:
https://essentialvoicesusa.hearnow.com/words-matter
---
"The pinnacle of vocal performance."
– Broadway World Classical
"A model of choral virtue. Textures were velvety, diction was clear, phrases were carefully shaped…"
– The New York Times